RMadillo Packaging was started in 2004, to provide top quality packaging to small & medium-sized mail-order businesses and budding e-businesses, at great prices with a service that is second to none. Since that time we have continuously expanded, in both our range of items and the size of our stockholding, to satisfy the increasing levels of demand from our ever growing customer base. We have recently become part of UK Packaging Supplies Limited (www.ukplc.co.uk) and have moved to our new, larger home in Aldershot.
We still only stock items that we would use ourselves, guaranteeing you that any item you buy from us will do "what it says on the tin" - you can be assured we will not carry any item that is of poor quality or cheap manufacture.
Today, as ever, we still hold true to our original ideas and now offer even better prices to all who shop for their packaging, using our website.
We are authorised distributors for Jiffy products and supply a number of other branded products from FP International, Greenlight, Cellofix, Pactiv & more.
We have expanded our range to offer a wide variety of packaging materials and are able to cater for both the small and large user with ease. We have close links with a number of manufacturers and are able to offer custom made tape, mailing sacks, plastic products, labels and boxes.
Should you require regular deliveries, small or large, of any of our product lines we are able to facilitate this, or we can hold custom made materials in our warehouse for call off as required. Should you wish to make use of any of these services please call our sales team on 01252 341166 or email your requirements to sales@rmadillo.com, we will be happy to help.
HOW TO FIND US
We are located at:

Headway House
Ivy Road
Aldershot
GU12 4TX

We have found that 'Streetmap.co.uk' is a good method of plotting where we are and 'theaa.com' is handy for directions should you require them,
or call us on 01252 341166 and we will guide you in.
We are open for Purchases and Collections
Monday-Friday 9:00am to 5:00pm.


We are sometimes able to offer later or earlier pickups; please call in advance if you would like to collect items outside of our normal business hours and we will try to facilitate you.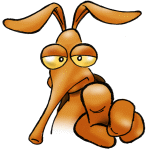 ABOUT Roger Madillo
Mr. R. Madillo (Roger to his friends) is a hard taskmaster; he insists we sell packaging materials at the lowest prices in pack sizes to suit everyone.
Roger, being an Armadillo, is very aware that important things should be protected when they are traveling through the mail or by courier. Armadillos know these things and have a different outlook to most humans:
He insists we sell the best packaging materials.
He likes to see that everything is done correctly and quickly.
Recently Roger has been able to secure a great courier deal for those of you who need larger quantities of any of our products, meaning you get what you want delivered to your door for the best possible price.
So from Roger, "Thank you for your looking at my website. I know you will be very happy with your whatever purchase. If you are or not I want to know, so email Roger on roger@rmadillo.com"
Roger cannot list everything we have all of the time in any quantity, however our warehouse is large and we have deliveries coming in every week; so if you want large quantities or an unusual mix of products, give us a call on 01252 341166 or email roger@rmadillo.com and we will be happy to help you.
Footnote:
To the many that have tried in vain to contact Roger - he never shows up for work (what with him being a cartoon Armadillo there are difficulties) and he communicates his ethos & ideas to us via numerous methods that are probably best not covered here. Should Roger ever turn up though, we will be happy to introduce him to the world in general, using whatever communications medium he deems best.